OneOncology - Improving the lives of everyone living with cancer.

Oncology Specialists of Charlotte has partnered with a large national oncology network, OneOncology, which has access to world-class expertise and clinical trials. While partnering with OneOncology, OSC will still remain a physician-managed and independent practice with the autonomy to partner with any hospital system, provider, or speciality. OSC's patients will benefit from the OneOncology network while still receiving personalized and compassionate care.
"Joining the OneOncology platform benefits our patients, physicians, and the Charlotte community," says Dr. Justin Favaro. "OSC will be able to expand patient access to innovative treatment options, have a growing list of clinical trials, and be able to utilize resources from many other independent cancer practices across the country."
Through OneOncology, our oncologists will now have access to 725+ oncology providers across the country. This network will provide new resources, treatment options, clinical trials, and collaboration on disease-specific care of patient cases. There are over 260 independent oncology practices serving over 421,000 patients nationally within this network.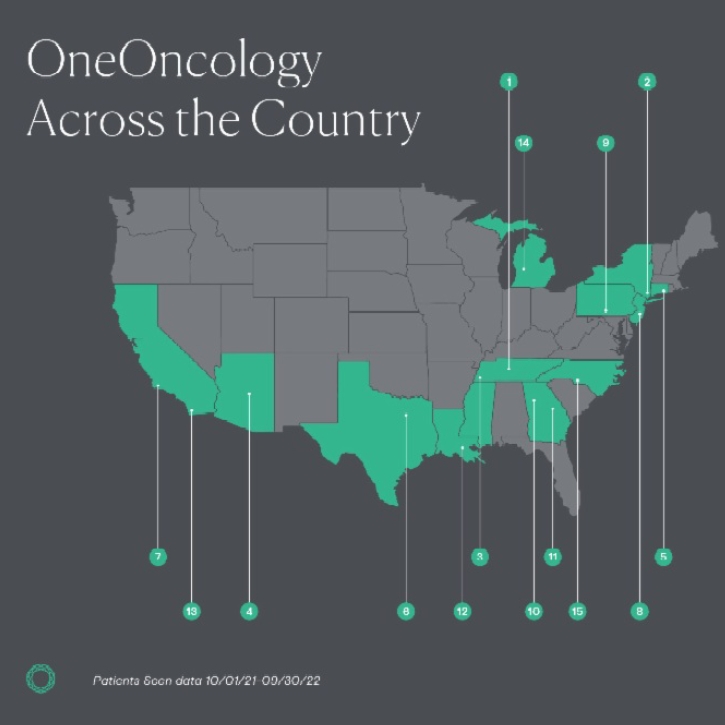 Additionally, our oncologist, Dr. Justin Favaro, serves on the forum, OneCouncil, the national physician executive board that advises the OneOncology management team on all initiatives that affect clinical practice.
We are excited to be a part of the OneOncology network and believe it will positively impact our patients in many ways!